Mr. Beat himself…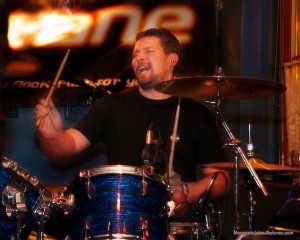 Pünktlich auf die Minute nicht nur zu den Proben, sondern auch im Rahmen seiner Aufgabe als Taktgeber der Band.
Markus versteht es wahrlich in grandioser Zuverlässigkeit und Kontinuität auf den Punkt zu spielen.
Immer kontrolliert, immer treffsicher:
Welcome to the real live Drummachine…
Stimmlich rundet er das akustische Gesamtbild der Band perfekt ab.